Health Check
Help your patients identify health risks before the first symptoms appear.
Provide asymptomatic patients a 360° risk assessments with our Health Check by asking about lifestyle, medication, and medical history. The outcome is a risk profile for all organ groups to guide prevention and enhance accuracy in our Symptom and Illness Checks.
What you get
The industry's first MDR-certified Health Check.
The most comprehensive 360° risk assessment.
The easiest integration via API, SDKs, or Web App.
Target patients
Health-conscious patients currently not facing an acute medical situation but want to get a proactive, complete picture of their health and potential risk factors.
Preventing risks from materializing.
Identify tailored interventions
With the identification of specific patient profiles, healthcare providers can tailor interventions and treatments based on the unique needs and risks associated with each patient profile.
Facilitate intake assessment
Creates a complete and structured overview of a patient's well-being for health records through targeted questions and relevant information about lifestyle, medications, family history, and pre-existing conditions.
Better risk assessment
By leveraging the detailed assessment provided by our Health Check, insurance providers can gain a comprehensive understanding of an individual's health profile improving risk assessment during underwriting.
Extend the patient journey with add-on services.
Ecosystem Management
Seamlessly integrate your healthcare services.
The Ecosystem Management functionality allows you to seamlessly integrate your existing network of physicians, clinics, or other, digital healthcare services. It enables you to create links between specific conditions or medical specialties and your network of services. By doing this, your patients are automatically provided with the right partner-specific service based on the assessment, such as appointment booking or telemedicine providers.
Medical Library
Empower patients with expert knowledge.
The Medical Library serves as a comprehensive repository of in-depth fact sheets covering the most prevalent diseases, offering detailed insights into diagnosis, treatment, and prognosis. These fact sheets are meticulously developed by our in-house team of doctors in collaboration with the Thieme Group, a renowned authority in medical publishing. The Medical Library provides patients with a reliable source of information, empowering them with expert knowledge to make more informed decisions about their health and well-being.
Healthcare Providers
Search for nearby healthcare providers, doctors, and specialists.
Leveraging the data from the modules, the Patient Interaction Suite presents relevant treatment pathways tailored to each individual. These pathways may include recommendations for local General Practitioners (GPs) or specialists, nearby pharmacies, or digital health solutions. As the range of available healthcare providers varies from country to country, XUND adapts the recommendations to suit each patient's specific location and needs. This ensures that patients receive personalized and localized healthcare options, optimizing their journey toward better health outcomes.
Data Insights
Gain a deeper understanding of patient interactions.
Data Insights presents you with more detailed and granular insights into the precise results of patient interactions. This add-on provides relevant information such as the most common symptoms within a specific age group or the diseases most frequently searched for in our Illness Check. By leveraging Data Insights, healthcare providers and organizations can gain a deeper understanding and intelligence from patient interactions. This enables them to make data-driven decisions, identify trends, and enhance their services to better cater to their target audience.
Medical Content
Self-care tips for at-home treatment.
The Medical Content add-on contains basic information about the most common diseases and 90+ self-care tips that can assist patients in managing their symptoms at home. The content was developed by the medical team of XUND, complies with ISO 13485 & MDR standards, and thus meets the highest quality standards. A basic version of the Medical Content add-on is included by default.
Client Hub
In-depth usage & data insights.
An intuitive interface for partners to explore our solutions and technology. The Client Hub is the central touchpoint with XUND when it comes to integrating and working with our Patient Interaction Suite. Usage Analytics provides information on how users interact with the medical modules, for example, the number of API calls in a given period or the number of patients who completed the assessment. A basic version of the Customer Hub is included by default and can be extended with the Data Insights, and Ecosystem Management add-ons.
Discover why we are the partner of choice.
Wiener Städtische Versicherung
Wiener Städtische Versicherung joined forces with XUND in 2021 to offer their customers a digital health assistant. By building on XUND's Patient Interaction Suite, Wiener Städtische Versicherung could create a personalized and user-friendly healthcare experience and ensure a seamless journey tailored to their customers' needs.
Learn more
See all projects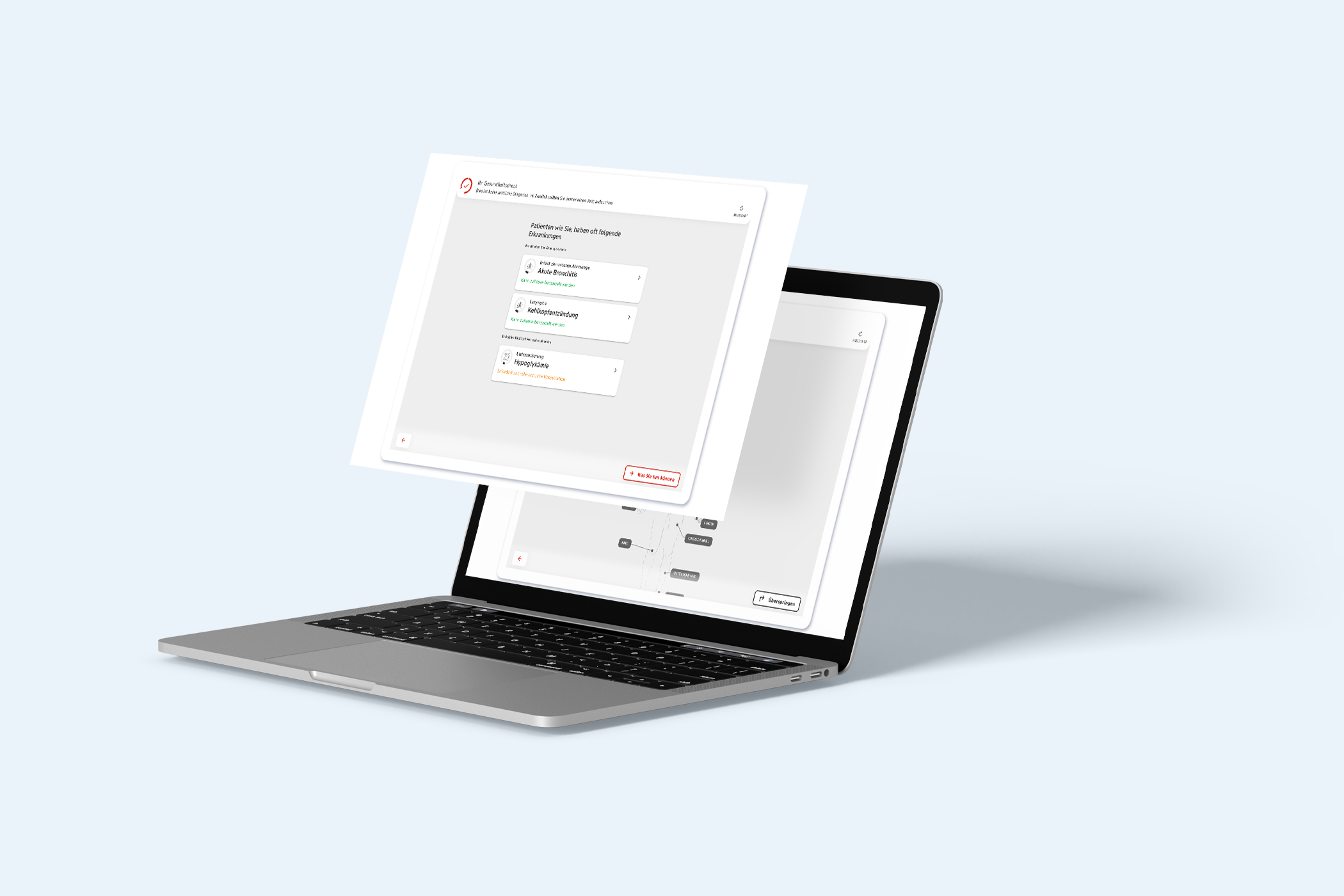 Want to know more? Here are some of the most frequently asked questions for you.