Doktor24
Hungary's leading private healthcare provider, Doktor24, partnered with XUND in September 2023 to further enhance and broaden their service portfolio. As a holder of the "Certified Private Healthcare Provider" trademark issued by the PRIMUS Egyesület to guarantee high-quality services, Doktor24 is committed to delivering top-tier private healthcare. By integrating XUND's technology, the company can now offer additional high-quality services, making patient navigation and appointment scheduling faster and easier.

Start date
September 2023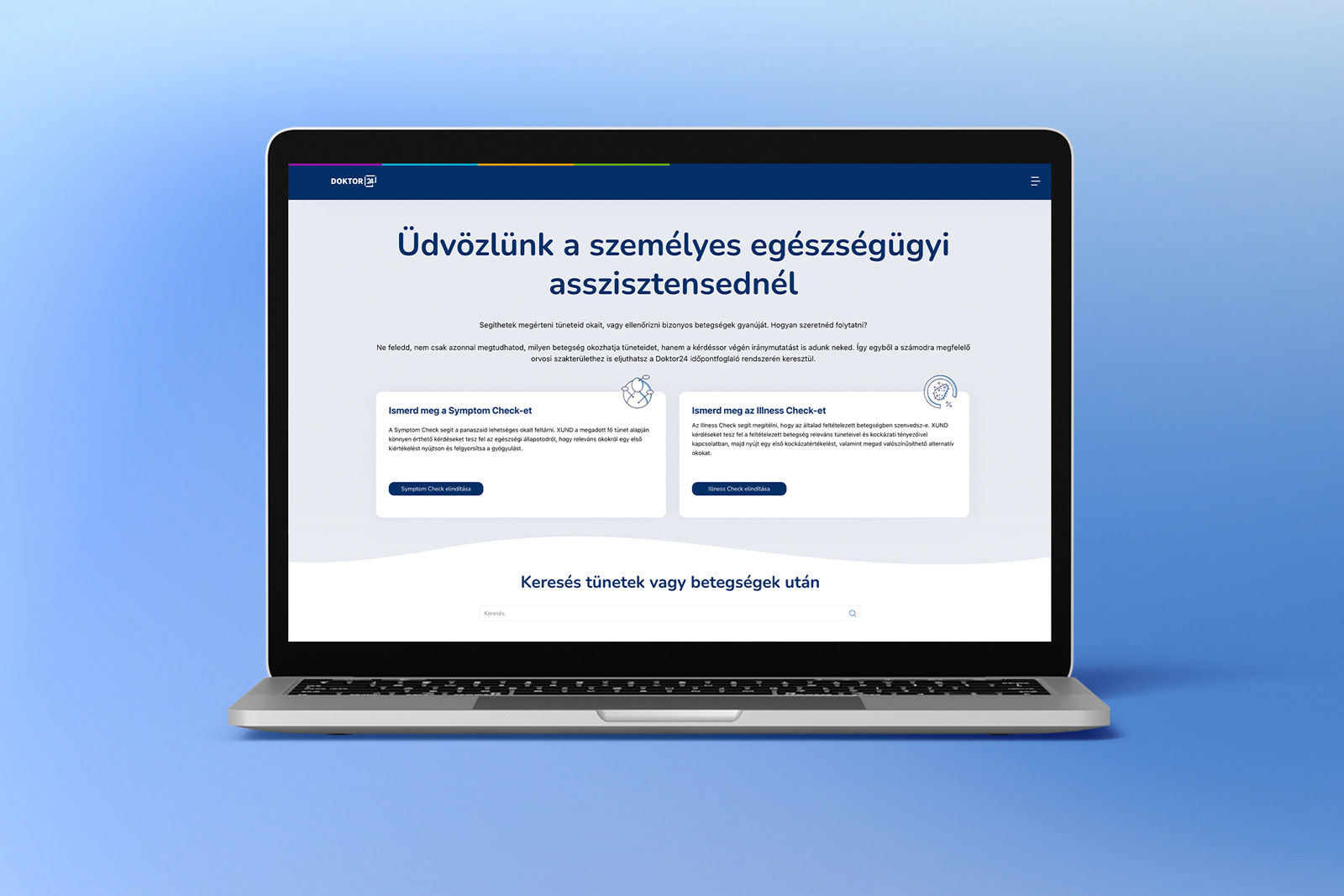 About Doktor24
Founded in October 2019, Doktor24 quickly became Hungary's market-leading private healthcare provider. They have made modern healthcare services easily accessible to 5.2 million Hungarians with average turnaround times of less than an hour. They offer primary, outpatient, and inpatient care across 10 locations in 7 cities, boasting over 100 practices staffed by approximately 1,000 dedicated healthcare professionals specializing in more than 50 areas. Their services encompass preventive care, diagnostics, treatment (including surgery), and rehabilitation for individuals of all ages, including children and adults, as well as corporate clients.
Modules
Symptom Check
Illness Check
Project overview
Doktor24 integrated XUND's AI-powered Symptom Check to help patients better understand their symptoms and provide them with a preliminary assessment of their condition. Furthermore, they have also integrated the Illness Check module, which empowers patients to evaluate the probability of a suspected medical condition, receive a comprehensive explanation regarding the likelihood of a particular illness, and determine the most appropriate course of action.
In addition to these two modules, Doktor24 is XUND's first client to utilize the Ecosystem Management add-on. The Ecosystem Management feature facilitates the smooth integration of Doktor24's current network of healthcare providers, whether they are physicians, clinics, or digital healthcare services. This functionality allows Doktor24 to establish connections between medical conditions or specialties and their network of services. As a result, patients receive automatic access to tailored services based on their individual assessments, and get faster appointments at the right point of care.
Outcome
Through the integration of XUND's technology, Doktor24 seeks to optimize appointment scheduling and minimize patient waiting times, consequently enhancing the quality of personalized care. This enhancement will empower Doktor24 to extend access to swift, top-tier private healthcare for an increasing number of patients.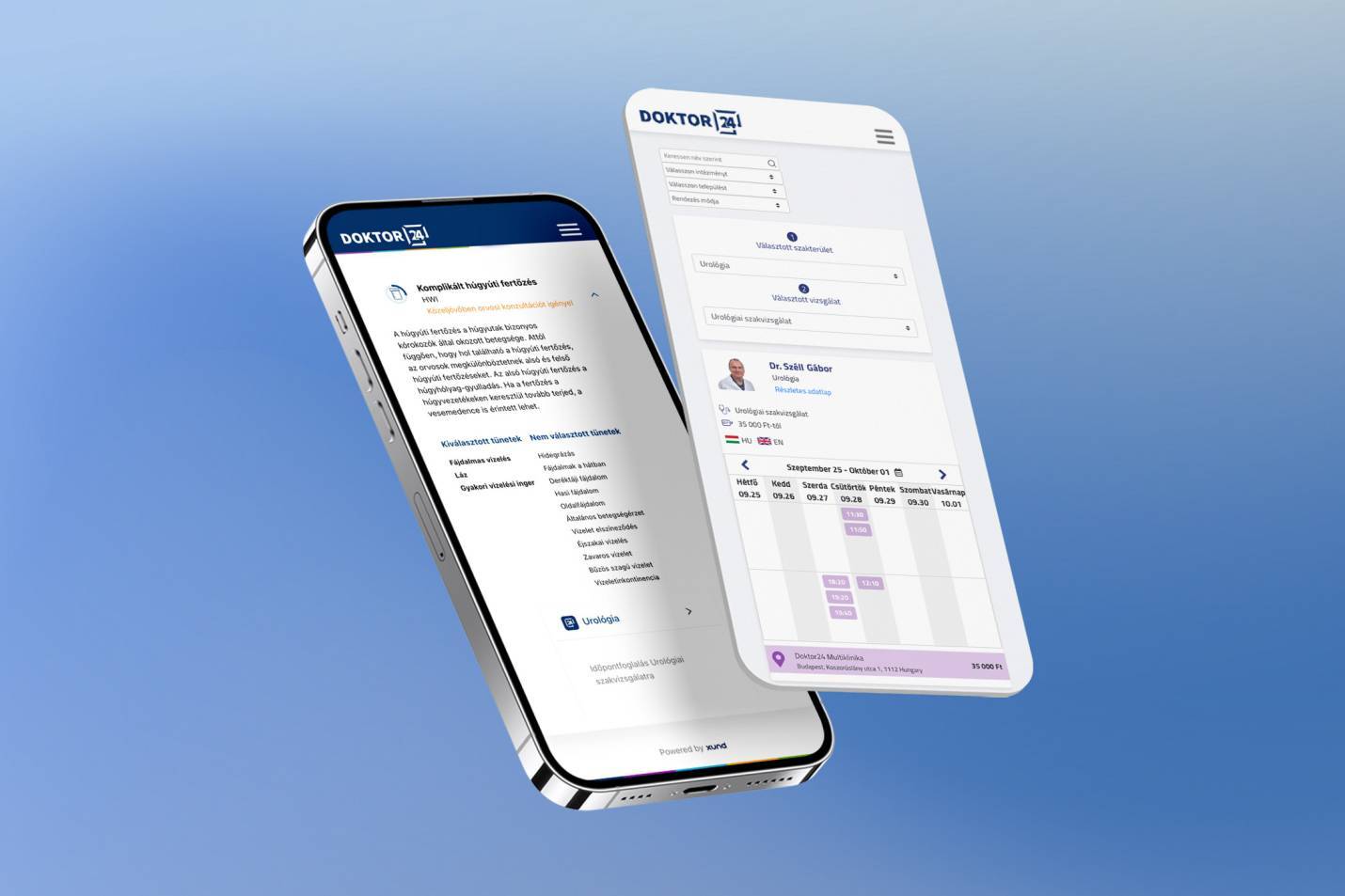 Integrating XUND into the healthcare ecosystem of Doktor24 enables the company to:
Assist patients to quickly find the appropriate medical specialist based on their symptoms.

Deliver personalized recommendations to patients upon completion of the XUND Symptom Check assessment.
Navigate patients to the relevant healthcare facility, and streamline the appointment scheduling process.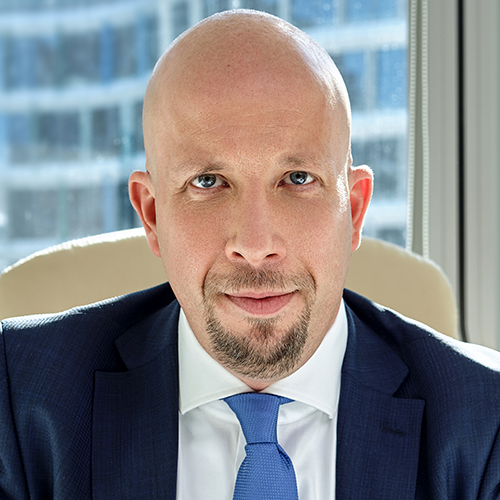 "Customer focus has always been at the core of Doktor24. With XUND, we can significantly enhance the assessment process, allowing our patients to identify the root cause of their symptoms conveniently from their homes, utilizing the internet while relying on a trusted source."
Róbert Lancz
CEO at Doktor24
Why Doktor24 chose XUND
As a healthcare provider, Doktor24 carries a substantial responsibility towards its patients. Therefore, it is crucial to the company that the systems they employ offer the absolute best and most trustworthy information to support their patients. 
What ultimately convinced Doktor24 was that among all the comparable solutions they encountered in the market, XUND stood out as the one that fully meets their criteria for trustworthiness and accuracy, backed by recognized certifications and meticulously crafted standardized processes. This includes XUND's technology being certified as a class IIa medical device under EU MDR, which entails annual audits by an independent Notified Body, such as TÜV Süd, to verify compliance with industry norms and standards.
Another selling point was the fast and seamless integration of XUND's technology into the Doktor24 ecosystem, making these new services and features available to their patients as quickly and smoothly as possible through the client's web app.