The quality management system and certifications behind XUND
Quality management and becoming a Class IIa certified medical device has been the central driving force for the success of XUND from day one. Making quality a priority ensures our product works the way it's supposed to: it accurately checks your symptoms, provides a reliable assessment of what could be causing them and helps you take the right next steps.
We spoke to Head of Quality Management, Sophie Pingitzer, and Product Owner & Quality Manager, Christoph Jirik about why we decided to become a medical device manufacturer, what our process looks like, and much much more.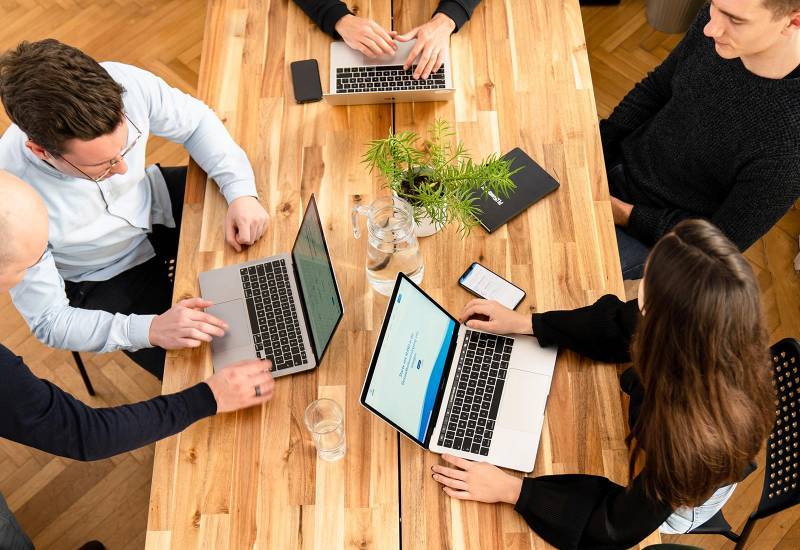 Why a solid quality management system (QMS) is healthy for the company, not just the product
Having a solid QMS is the baseline for becoming a medical device manufacturer. Setting it up takes time and resources. And if not set up correctly, it can slow down your development. But our founders truly understood why it makes sense to implement a QMS from the very beginning: they knew its positive effects would reach way beyond the medical products. 
It positively impacts how we recruit and assess people, onboard our team, handle sensitive data, and how we improve our decision-making. Which doesn't just make sense in medical device terms, but as a business too. Having our Medical API certified as a Class IIa medical device gives our partners the trust they need to know that our product doesn't just work now, but also in the future — provided by a stable and mature company.
We have been documenting every single process since day one and have a dedicated team of Quality Managers who are solely focused on building and continuously improving our system. This is also why we managed to be one of the first healthcare technology companies to bring a Class IIa medical device to market, in just less than a year after the Medical Device Regulation (MDR) came into effect.
What the QMS process looks like at XUND
Although quality management is central to the development of our technology — ultimately it's a set of processes across all areas of the company. For example, we have processes in place for: 
Product: how we develop and ship our technology
People: how we recruit, onboard, and train our team
Documentation: how we handle documentation and where we store our information
Quality management adds a layer on top of everything. Ensuring the highest quality is a lot about documentation. Whether it's a decision we made or a bug that was fixed, to prove that we did everything in line with regulations — we've gotta document.
Our certifications: ISO 13485 and more
Our entire company is certified according to ISO 13485:2016 and the Medical Device Regulation (MDR), our Medical API is CE-marked. This is what these certifications ultimately stand for:
CE mark for the Class IIa medical device — demonstrates product conformity
ISO 13485 & MDR certification — audits and certifies our QMS
Being a medical device manufacturer, we have to adhere to a large number of regulatory requirements. These are ensured by compliance with certain standards. 
In addition to the ISO 13485-compliant QMS, we also meet the requirements of the following relevant standards, directives, and laws:
Medical Devices Regulation (MDR) 2017/745
Medical Devices Act and relevant regulations
EN ISO 27001:2013
EN ISO 14971:2019
EN 62304:2006 + A1:2015
EN 62366-1:2015
EN 82304-1:2017
We also comply with all local regulations in countries where we market our product
Medical devices are regulated in the EU by the MDR, which came into force in 2021. This made regulations a lot stricter. Previously XUND was regulated by a lower risk class. This now means that our technology is analyzed and certified by a Notified Body — TÜV Süd —which holds our product to an even higher standard.
The challenges of certifying a medical device 
Certifying technology as a medical device isn't always easy. The main difficulty being that technology and its development is extremely fast-paced, whereas notified bodies and the regulatory system can be a lot stiffer. There are some best practices on the market we can look up to but really we are just at the beginning of technological change and its role becoming more central payers and providers in healthcare. Learn more about our perspectives of the hospital of the future here.
Cyber security is much more complex when it comes to developing software technology as opposed to a physical medical device such as scalpels. Disruptive technologies such as AI or Machine Learning also pose major challenges. There are best practices and guidelines, but they are not explicitly included in the existing regulations. However, it is likely that they will emerge in the near future. The European Commission already proposed harmonized rules for the EU in 2021, which they call Artificial Intelligence Act. 
It's also been challenging to raise awareness that maintaining, documenting, and continuously improving the software development process is vital to our success. But we've done a great job here at XUND and the entire development team is on board now.
What our quality management team is working on right now
"Right now, we have a QMS that is stable, robust and has successfully gotten us the certifications we need to act as a medical device in Europe. Our next step is to make the QMS even more scalable. As we move into international markets, we face different regulations and need to adapt — so that will continue to be one of our main focuses throughout the next months and years. We're also growing a lot in terms of our team, so we need to align our system with our teams as well which is exciting. I'm looking forward to it." — Sophie, Head of Quality Management 
Want to learn more about the quality management team behind the QMS? Follow this link to our interview with Sophie and Christoph.