Meet the people behind our quality management
Quality management can be hard to grasp or maybe even seem boring — but not at XUND. Turns out it's the baseline of how we run the company and the key factor to our success.
We talked to Head of Quality & Regulatory Affairs, Sophie Pingitzer, and Product Owner & Quality Manager, Christoph Jirik about their day-to-day work, and what it's like to build a quality management system (QMS) from scratch. We also dove into the exciting projects they are currently tackling: information security and filing for FDA approval so that we can enter the US.
The latest achievement: our MDR certificate for a Class IIa medical device
What does a typical day in quality management at XUND look like?
Sophie: Typically, my day starts with checking emails; we work with a lot of external stakeholders, whether that's on the regulatory or consultancy side. On the one hand, we're consistently keeping the quality management system in check. At the same time, we're also working on new projects such as a certification or entering a market and checking the requirements we need to fulfill. One of our focuses right now is on setting up an information security management system — which is all about how we save and deal with data, a topic every company needs to be thinking about right now.
Christoph: My day looks quite similar, but less email checking because Sophie is responsible for communicating with external authorities. I'm a part-time Quality Manager, so my main job is to support Sophie in everything we do regarding regulatory systems. When I'm not working on quality, I'm working on our product and how Pharma companies can implement it. It's great having the two aspects because I have insight into the product and how it works and can then give input on how we can integrate a quality step in a simple way. Another exciting project we're working on as we speak is checking out the UK and how things will work there — especially since Brexit.
How did you end up at XUND?
Sophie: Christoph and I studied biomedical engineering together, so that's how we met. I then went on to work at a startup called ImageBiopsy Lab, where I dealt with medical devices in the realm of radiology and where we also leveraged AI. So that's where I had my first contact with quality management and regulatory affairs for medical devices. We also did things like filing submissions with the FDA, etc., so this experience is really contributing to my role here now at XUND as we've built, improved, and continue to scale our QMS here. I heard about XUND through a mutual acquaintance, and was instantly impressed by their approach to quality management and decided to apply. Right now, I'm also doing my master thesis; I'm studying computational science, so I'm looking forward to wrapping up my master thesis soon.
Christoph: As Sophie mentioned, I studied biomedical engineering and then went on to do an internship at the Startup mySugr, which has developed a medical device for diabetes patients to manage their blood sugar levels. I then went on to do my master's in Innsbruck in medical engineering, and Sophie asked me to join XUND to help build quality management. So I jumped at the opportunity and I'm here almost full-time now.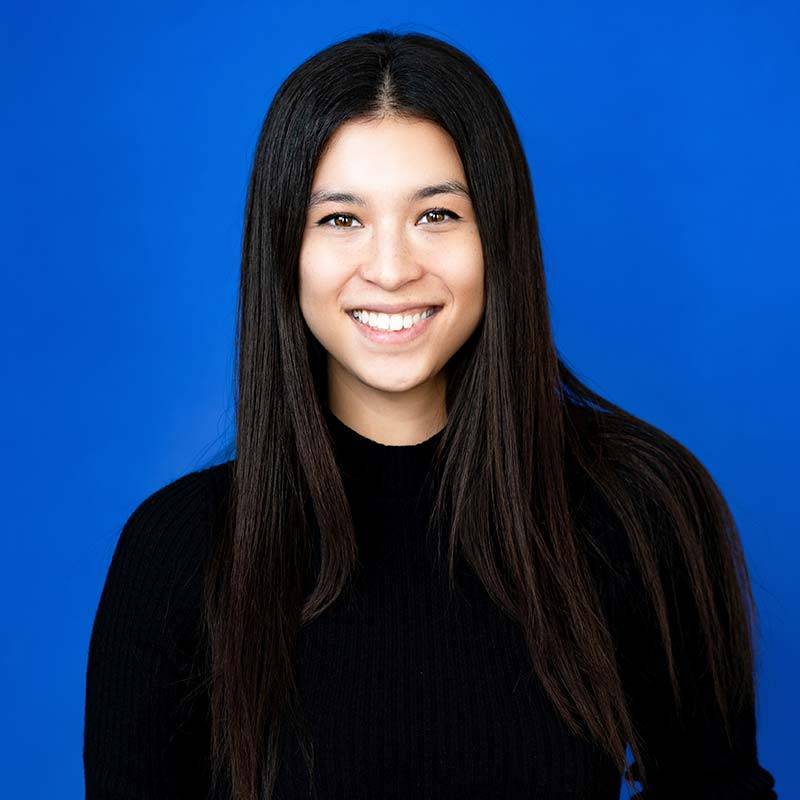 This or that? 
Tea/coffee "even if you don't like coffee, you definitely will once you walk through the XUND office doors"
Dog/cat
Sweet/salty
iOS/Android
Early bird/night owl
Quality management can sound a bit abstract or dry from the outside — what's our approach here at XUND? And why is it so important to us?
Sophie: Quality management can be a bit hard to grasp if you're not working in that area, but really what it boils down to is making sure that on all levels of how a company operates — it makes sense, it works, and it's of high quality. Doubling down on quality management was definitely a strategic decision, and having a CE mark and evidence that the product truly works builds trust amongst our customers. Quality is absolutely central at XUND, and the whole team knows just how significant it is for our success.
Christoph: Quality management can sound boring, but it depends on your approach. We have a very pragmatic approach, so we're trying to build it lean here at XUND. We want to integrate it into processes that are already there in a way that requires as little effort from our team as possible. It's a lot about documenting things, and we make the barriers to doing that easy for our team. So for us, it's also about working very closely with other departments and figuring out how we can make documentation as simple for them, so it doesn't seem like a chore.
Does it have an impact on other parts of the business too?
Christoph: To be honest, I think quality management is something every company should have. Yeah, sure, we're doing this whole thing to receive certifications, but every single thing we do also makes sense and benefits the business overall. So, for example, things like having a structured onboarding process — are something every company needs, and the better it is, the happier the team is.
Sophie: I totally agree and adding to that, companies do these things anyway. Having a process for onboarding or how a product is developed is inevitable really for a successful company; we just make sure it's well documented. And the great thing about that is that it makes onboarding people and scaling processes a lot faster. Quality management shouldn't be a burden or another system; it's stuff you're doing already but more structured.
Tell us a bit more about the ISO 27001 on information security management systems and other projects you're working on right now and what impact it will have on XUND.
Christoph: Many of us, if we think about our health data — sharing it with a company can be a bit daunting. People want to know how the company deals with the data; the worst thing that could happen is a user seeing their data published publicly. So we're working on this project to ensure that first, our employee's awareness is high when handling patient data with discretion and privacy. On the other hand, we're working on refining processes that have already been implemented. Taking technical measures like data encryption, ensuring our servers are protected, etc. It's all about protecting the data.
Sophie: So right now, we're in the phase of implementing this system already. We've completed our research, planned the timeline, and I think it's going very well right now. We're hoping to finish by the second quarter of this year, so these projects take quite some time if you want to do them correctly. Another exciting project we're working on right now is filing for FDA approval in the US. It's a different world in the end out there, so that's a whole new challenge we've faced. But we're delighted to be making this big move, and fingers crossed, good news to follow soon!
What do you like most about working at XUND?
Sophie: What I like most is the team and the team dynamic, the team is young, and the founders have a good understanding of making work enjoyable for everyone. They really communicate their values throughout and live them through their work as well — that's an excellent foundation to grow on. Our team is great, and that's the most important thing to me.
Christoph: I 100% agree. It's just cool to come to work, and the startup dynamic is so awesome — you have so many exciting projects going and different responsibilities, it never gets boring. I've spoken to colleagues who work in quality management of huge corporates, and things look a lot different there; the day-to-day focus is on just upholding things the way they are, whereas we get to build systems from scratch, and that's exciting.
If you could go back to the first day you walked through the XUND office doors, what advice would you give yourself back then?
Sophie: To have more faith in my skills. Because when I started as Head of Quality, I was taken aback by the sudden responsibility I had. Before joining XUND, I hadn't been in a leadership position before, so it was new to me. But, it turned out, I was actually fine, and I'm doing a good job, I would say — the founding team trusted me and at the same time gave me all the support I needed. Whether taking the time to walk me through product details or discussing consultant budgets — they gave me total responsibility, which was great, but in a way that made me feel secure about it.
Christoph: Ask if you don't know and trust in what you're doing and just go for it.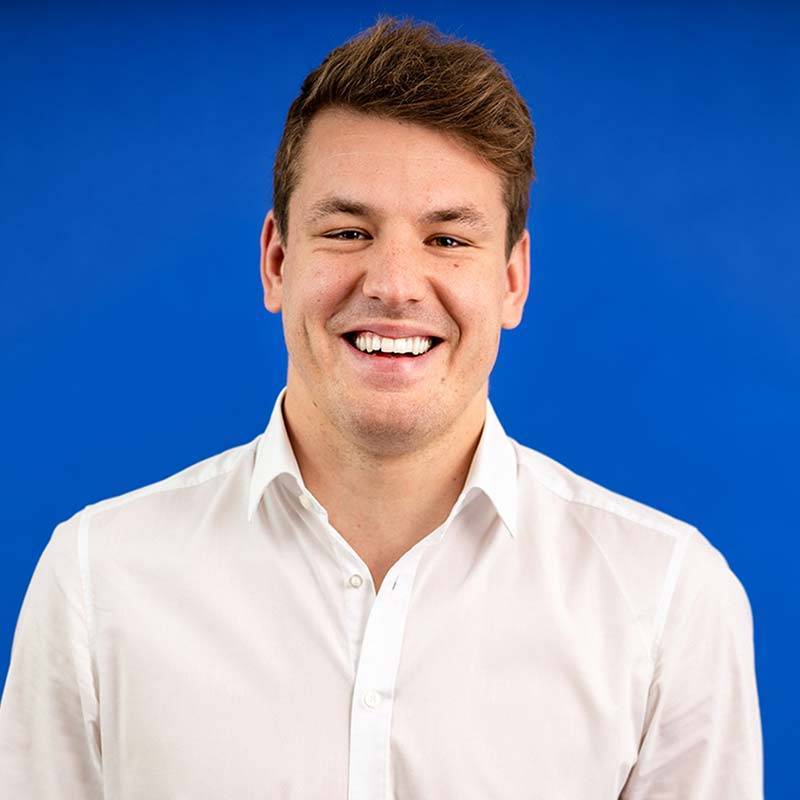 This or that? 
Tea/coffee "I never drank coffee, now I'm a convert"
Dog/cat
Sweet/salty
iOS/Android
Early bird/night owl "some days I succeed, some days I don't"