Meet Andras Somlai, Head of Development at XUND
Software development lies at the heart of what we do here at XUND. We talked to our Head of Development, Andras Somlai who has been with us from the very beginning.
We spoke about how the team is growing, why the API development has had the most significant impact on the company so far, and why developing XUND has been incredibly rewarding, especially during the COVID-19 pandemic.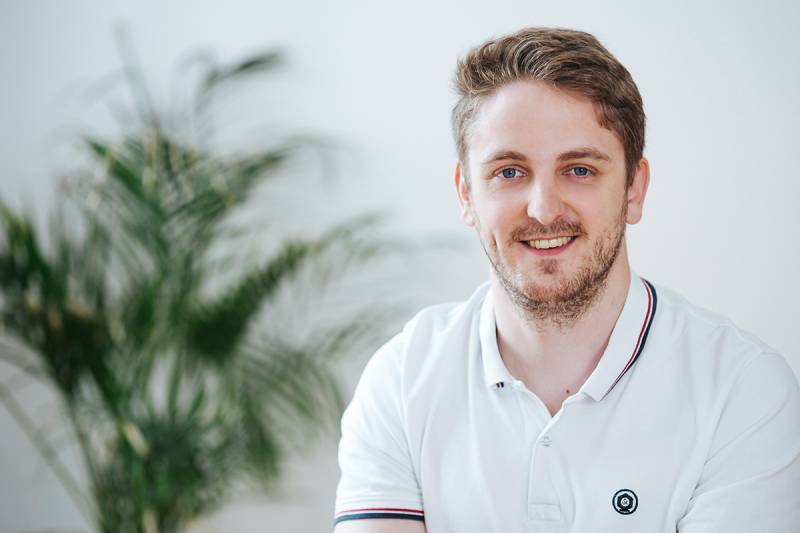 What does a typical day as Head of Development at XUND look like?
Andras: For me, things are constantly changing at XUND, and my day can often look very different — but by constantly, I don't necessarily mean it changes every single day. As the team grows, new challenges come up, and my focus changes almost quarterly. 
Previously, I focused on automating processes and ensuring the quality of our code was checked automatically. This quarter is more about recruitment and expanding the team — which means I'm spending a lot of time reviewing CVs, interviewing candidates, and making hiring decisions. At the same time, I'm also involved in architectural decisions and complex problem-solving. Lucky me, the team is dealing with the challenges that come up daily. 
How did you end up at XUND?
Andras: I graduated from the University of Budapest as a Computer Scientist. My career in IT already started in High School when I recognized the opportunities available in this profession. During my university years, I began to work as a mobile developer. I then moved on to work on backend development and realized I had fallen in love with the process of coding on both sides. Throughout the years, I've seen some great teams working in sync and some teams that fell apart — so I learned a lot about management and the potential risks involved. When I met Tamás, one of the Co-Founders, by coincidence, we started talking, and I instantly thought this was a guy I could see myself working with long-term. We were very like-minded, and when I met the rest of the Co-Founders, I could also see that Lukas, Tamás, and Zoltán had complementary skill sets — which convinced me to join early on. I was XUND's first developer and have been with the company since the very beginning. Together, we've built the entire technology and the development team, which has been incredible to be a part of.
"Honest and open communication is key here. And by open, I don't mean rude, but simply not trying to avoid problems arising in the team but instead tackling the issues head-on."
You mentioned you've seen teams come together and fall apart — what makes or breaks a winning team?
Andras: Honest and open communication is key here. And by open, I don't mean rude, but simply not trying to avoid problems arising in the team but instead tackling the issues head-on. It's important not to take conflicts and issues personally but to handle them objectively and professionally. The second big pillar is being consistent as a leader. And thirdly, you have to have great people on your team — people who don't just work for money but, at the end of the day, like what they do and are passionate about delivering great work.
We also honestly believe in the importance of personal relationships within the team — which is why XUND is not fully remote. For us, it's essential to be able to have conversations about the latest news, hobbies, or latest technology trends during a coffee break. It's what helps us bond as a team.
You've been building XUND's technology from day one — what have been the biggest challenges?
Andras: My personal challenge throughout this time of company growth is how my position and responsibilities have changed from being a developer to leading a team. But I have found my role as a leader and look forward to continuing to grow the team.
The team is growing quite fast, and you're leading the development team — how has the team developed, and what challenges have you faced?
Andras: As we had more financial means to grow, we had to deliver on our technology faster — which meant increasing the team size and the number of developers we had on board. In the beginning, this was a very manual process of interviewing candidates and onboarding them. It was challenging to design and implement the automatized onboarding flow, which is something we can constantly improve on. Somebody always comes up with a great idea to improve the materials and processes, so we need to find a way to stay focused and prioritize. But even if there is always room for improvement, we're already in a fast-growing stage where we've documented this process and adjusted it every time someone comes on board, so we can onboard faster.
When we first started, XUND was a B2C product, but now we have switched our business model to B2B, meaning we are an API provider for our customers in a technological sense — they can integrate XUND into their digital landscape. This transition was challenging from both a technical and a business perspective. But despite all the difficulties, I'm confident that we were lucky to have the B2C product before. It gave us a perspective that allowed us to create an easy-to-use API.
Tell us more about an exciting project you've worked on that had the greatest impact on XUND so far.
Andras: Designing & developing the API for sure was the most impactful project I've worked on so far at XUND. It's what helped us get our first significant partners on board to integrate XUND into their own technology — a major stepping stone in XUND history. 
You clearly value automation at XUND; you've been focusing on this aspect for quite some time now — what makes sense to automate and what doesn't?
Andras: Generally speaking — repetitive tasks should be automated; if something has been done more than three times, we start thinking about how we can automate it. Our take is to let computers do the boring stuff and leave challenging and creative tasks to humans.
Any other exciting plans the XUND development team has in store?
Andras: Sure! I could talk for hours about them, but let me highlight a super exciting one: We are planning on working more closely with our data science team to have a more data-driven approach to developing and improving our technology.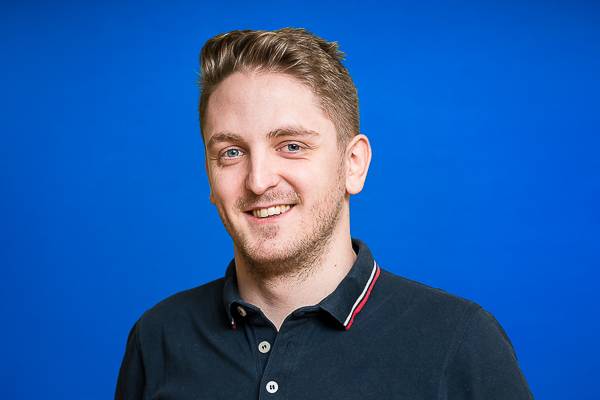 This or that?
Tea/coffee
Dog/cat
Sweet/salty
iOS/Android
Early bird/night owl
What do you like most about working at XUND?
Andras: I enjoy the challenges and the opportunities we have at XUND. We are in an incredible position right now. With the COVID-19 pandemic came a need and acceptance as to how technology can support the healthcare system, and the demand for solutions like ours is increasing strongly. So the timing is great. What we're working on is incredibly useful for society and seeing the growing need for XUND keeps me motivated.
If you could go back to the first day you started working at XUND, what advice would you give yourself back then?
Andras: I think one of the things I might tell myself to do is to start learning more about management and leadership from early on.