Using AI to transform healthcare in Africa
There is an urgent need to transform healthcare in Africa. The continent is home to some of the world's most vulnerable and medically underserved populations. Yet, in the last few years, Africa has shown massive growth in innovation, proving that it is home to some of the most rapidly emerging regions on the globe. 
One successful startup in the region is the Ivorian company Zencey. Zencey is francophone Africa's first digital health platform, integrating AI, telemedicine & e-pharmacy services. We talked to its CEO, Yaya Mbaoua, about what challenges the African healthcare system is currently facing and why he believes the partnership with XUND will make such a big difference.
Emerging tech is transforming healthcare in Africa
As Disrupt Africa points out, Africa presents an attractive and diverse investment opportunity for innovation, with many of its start-ups having significant potential to create a positive impact. Its report highlights an impressive 2022, where 633 startups raised a record-breaking total of US $3.3 billion in funding. Compared to the previous year, this represents a 12.2% increase in the number of funded start-ups and a 55.1% increase in total secured financing.
Some African countries have implemented policies and regulations to encourage the development of the start-up ecosystem, while unfortunately, many others are still lagging behind. The Ivorian government has luckily realized the importance of innovation, especially as it pertains to digital healthcare. One of the local startups bringing innovation to the region is Zencey, a digital health company based in Côte d'Ivoire. 

With the mission to improve access to care for millions in medically underserved areas (mua), Zencey aims to fundamentally transform healthcare in Africa using the latest technologies, such as artificial intelligence (AI).
XUND's AI solution enables Zencey's platform to provide affordable, high-quality healthcare to medically underserved populations (mup) while offering 24/7 guidance to patients in order to find the right specialist for their needs.
Yaya Mbaoua founded Zencey in 2021 as a result of his personal experience. He lost a close family member due to limited access to proper medical services, a challenge faced by millions in Africa. One of the largest concerns in Africa's healthcare system is indeed limited access to healthcare services. This is due to a variety of factors, including poverty, poor infrastructure, and a severe shortage of healthcare professionals. 
What affects healthcare access in Africa?
According to a cross-sectional study conducted by the WHO Regional Office for Africa and published in June 2022 in the British Medical Journal Global Health, Africa has an average ratio of 1.55 doctors, nurses, and midwives per 1,000 people. This number falls significantly short of the threshold density of 4.45 health workers per 1,000 people recommended by the WHO to efficiently deliver essential health services and achieve universal health coverage.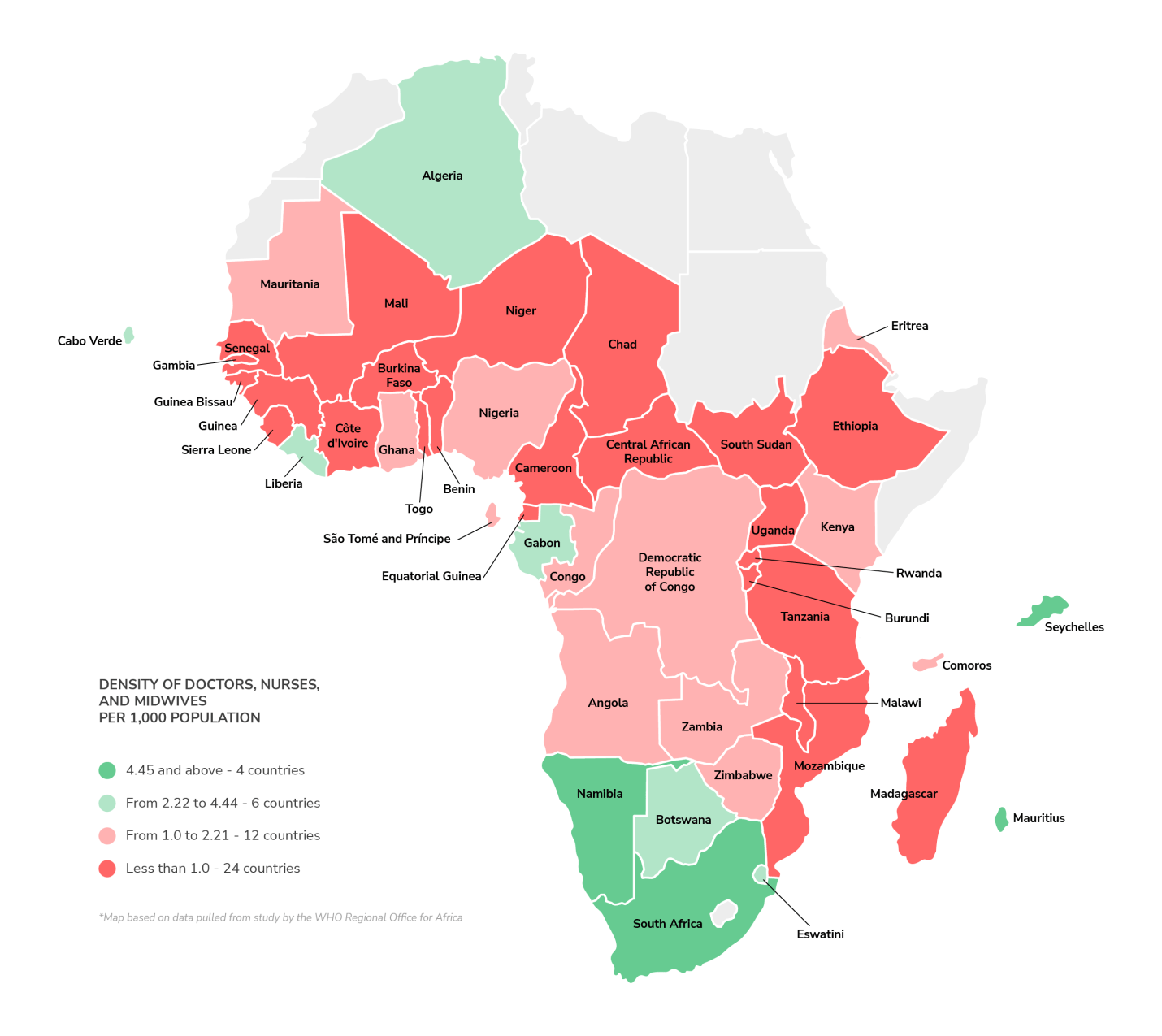 Delivering the right treatment to patients at the right time is of critical importance. However, in many regions of Africa, the massive shortage of healthcare workers makes it impossible to provide adequate one-on-one care to patients, particularly those living in rural areas far from doctors and specialists. The situation is especially challenging for people with chronic illnesses who require ongoing care.
Overwhelmed by the number of people seeking help, the African healthcare industry focuses almost completely on treatment as opposed to preventative care. This approach is unsustainable in the long run, given the increasing burden of disease and the shortage of physicians in the region. 
Also, in the absence of available physicians, patients many times will attempt risky self-treatment with a variety of medications. Fortunately, innovative solutions, such as the partnership between Zencey's platform and XUND, are changing the narrative. Implementing digital health technologies empowers patients to make informed decisions, ultimately reducing the burden on the healthcare system.
"There are a lot of patients who self-diagnose, which is risky and dangerous, and we are so excited to team up with XUND to use their technology to better guide patients to the proper care for these situations. I see this as a huge win for us."
Leveraging technology in order to transform healthcare
Zencey's technology provides affordable and accessible digital health solutions to patients while supporting physicians, nurses, and frontline healthcare workers in their daily work.
When Yaya discovered telemedicine technology in the US in 2016, he was determined to bring this innovation to Africa. The technology enables people to connect patients to qualified healthcare professionals regardless of location or socio-economic status. With this goal in mind, Zencey started as a teleconsultation platform, providing telemedicine services to people in Côte d'Ivoire through a mobile application. 
"The reason why we brought Zencey to life is that we make it easier for patients to have access to high-quality medical services. We believe that by bringing modern and recent technologies into the healthcare sector, we can improve the experience for patients and health professionals alike."

Zencey works with healthcare professionals, including cardiologists, nutritionists, and coaches for patients with chronic illnesses. The company sources doctors locally and from abroad to help ensure patients can access qualified medical professionals whenever needed. While doctors cannot prescribe medications across borders, they can still provide advice and second opinions, which is crucial for patients.
Initially aimed at uninsured people and patients with chronic illnesses without local access to specialized care, Yaya also saw significant demand from insured, busy professionals in urban areas. The platform has since served thousands of patients across multiple African countries. Today, besides offering remote consultations, Zencey also provides e-pharmacy services, thus providing patients access to essential medicines.
Future plans for expansion
The company plans to offer its services to many more countries beyond just Côte d'Ivoire. Having already conducted pilots in Burkina Faso and the Democratic Republic of Congo, the company's immediate goal is to expand into seven more francophone African countries. Zencey's plans also include extending its services to neighboring English-speaking countries in West Africa, such as Ghana and Nigeria. 
The platform currently supports French and English, with doctors in their respective countries also speaking local languages. According to Yaya, Zencey's potential customer base consists of approximately 300 million individuals, with over 50% residing in rural, underdeveloped areas. However, even in urban areas, only 10% of the population is covered by health insurance.
The expansion is critical as it improves the company's reach and makes healthcare services accessible to millions living in medically underserved areas. However, expanding to new areas always brings new challenges, such as adapting to different regulatory frameworks, cultures, and infrastructures.
Zencey's partnership with XUND
Zencey's partnership with XUND enables the company to expand its portfolio further, integrating artificial intelligence to help support the triage process and make the platform more accessible for patients.
XUND's AI-powered Symptom Check is integrated into the Zencey platform, allowing patients to get a preliminary assessment of their condition. Additionally, Zencey integrated the Illness Check, which enables patients to get an assessment of a suspected illness and gives feedback on what other conditions might be causing their symptoms. Both modules help patients make better decisions and then access the right medical care at the right time.
"(...) by using AI and machine learning technologies, like the one provided by XUND, we're able to help patients really understand the care options for their specific situation and make more informed decisions about their health."
As more and more people look for medical advice using Google, or other search machines, it is crucial to educate and provide them with qualified tools to make better health-related decisions.
How technology will change the future of healthcare in Africa
In recent years, Yaya experienced a lot of excitement from people in Africa toward digital health technologies. More and more patients are discovering the convenience of digital health platforms and services. Doctors are also actively seeking new and innovative tools to help improve their workflow and give them a competitive advantage. As stated by Zencey:
"Millions of people die every year due to medical errors. With the help of AI, doctors and especially nurses and frontline healthcare workers in remote areas would not only be able to massively reduce that, but more importantly, they could help more patients."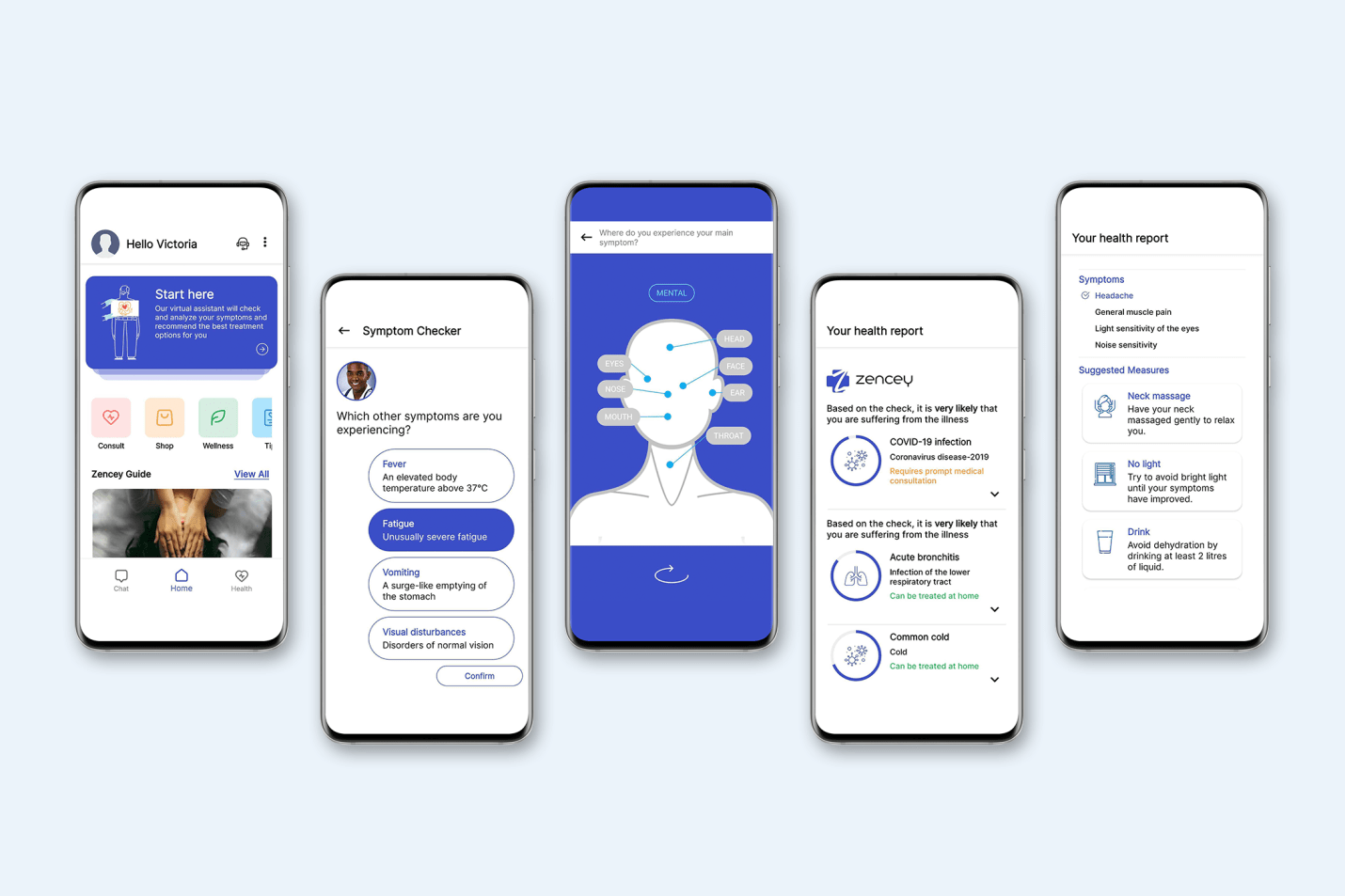 The partnership between Zencey and XUND is transforming healthcare in Africa. By leveraging the power of telemedicine and AI, they are improving healthcare access and health equity throughout the continent. We at XUND are excited to take part in shaping the future of healthcare in Africa, and we hope to inspire others to innovate and bring change where it is desperately needed.