XUND
With the increasing demand for digital health solutions, individuals often resort to searching for their symptoms online, a practice that can be unreliable and lead to potential further harm and expenses. However, XUND has the ideal solution with its AI-powered Patient Interaction Suite. It is designed to assist laypeople in comprehending their symptoms, provide informational resources, and navigate them to the right point of care.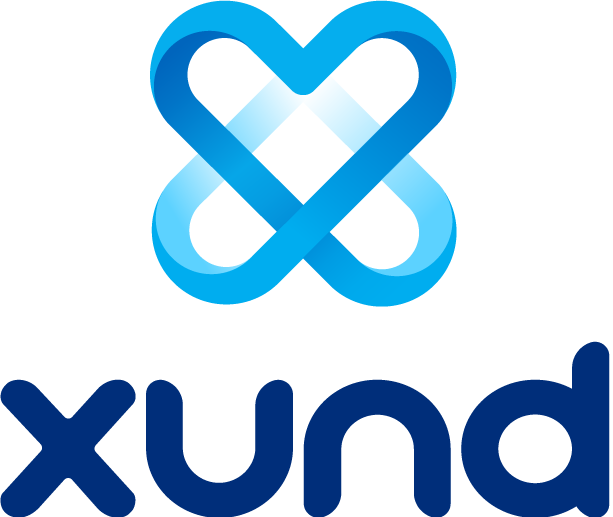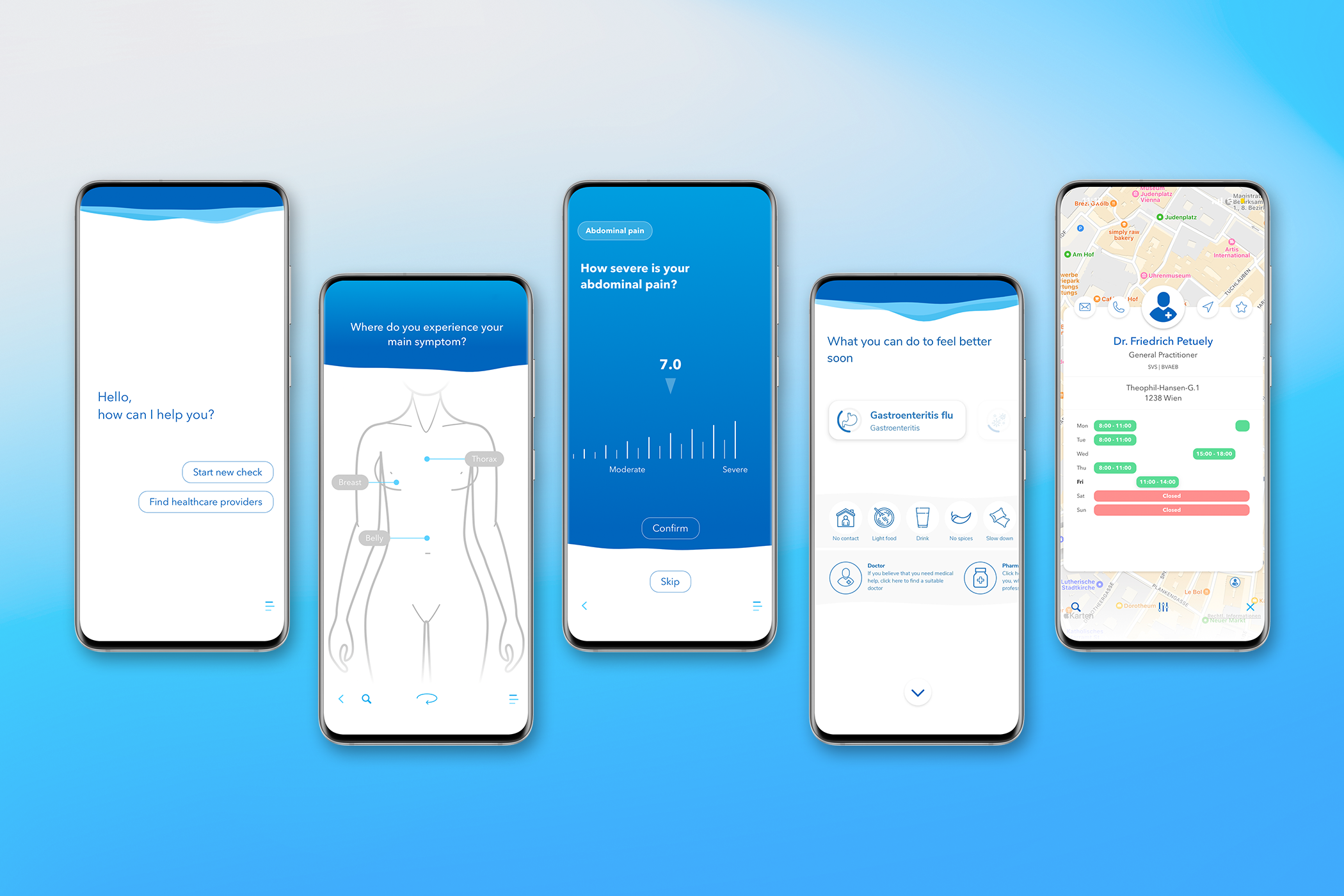 About XUND
Established in 2018 in Vienna, XUND is a healthtech startup working towards transforming healthcare with its AI-powered technology. XUND aims to enhance the accessibility and quality of medical services, and to lower the overall strain on the healthcare system. With 50+ employees, the company operates from its headquarters in Vienna, with additional offices in Budapest and London. 
XUND's Medical API serves as the engine behind all services offered. The underlying database is powered by DISCO (DIsease Symptom Correlation Obtainment), which uses NLP models to mine and analyze millions of medical publications to find connections between symptoms and diseases. The output from DISCO is then reviewed by an in-house team of medical experts.
XUND's services are accessible through Android and iOS apps, as well as online via the web application. XUND's technology is also utilized by healthcare providers using the white-label solution, or via API or SDK integration. In 2023, over 3.5 million patients have access to XUND-powered healthcare services. XUND's Medical API is certified as a class IIa medical device under the European Medical Device Regulation and used by market-leading insurance, pharma, and tech companies.
Modules
Symptom Check
Illness Check
Health Check
Add-ons
Medical Library
Data insights
Healthcare Providers
Ecosystem Management
Regions
Austria
Germany
Switzerland
United Kingdom
Ireland
Côte d'Ivoire
France
Languages
English
German

French
Hungarian
Dutch
Project overview
XUND's flagship product is the AI-powered Patient Interaction Suite which provides symptom and risk assessment capabilities to help navigate patients to the best point of care. It utilizes advanced decision-making algorithms, and offers a preliminary assessment for healthcare inquiries. 
By analyzing symptoms, as well as key generic data like demographics, lifestyle, and risk factors, XUND is able to identify potential causes at an early stage. This enables users to access reliable information, and empowers them to find the best treatment options available.
Besides offering the Symptom Check, Illness Check, and, by fall 2023, also the Health Check module, XUND developed numerous add-ons to extend functionality, including the Medical Library, Data Insights, Ecosystem Management, and a searchable Healthcare Provider directory with Google Maps integration. These elements greatly enhance the patient journey, and can be seamlessly integrated into partner ecosystems.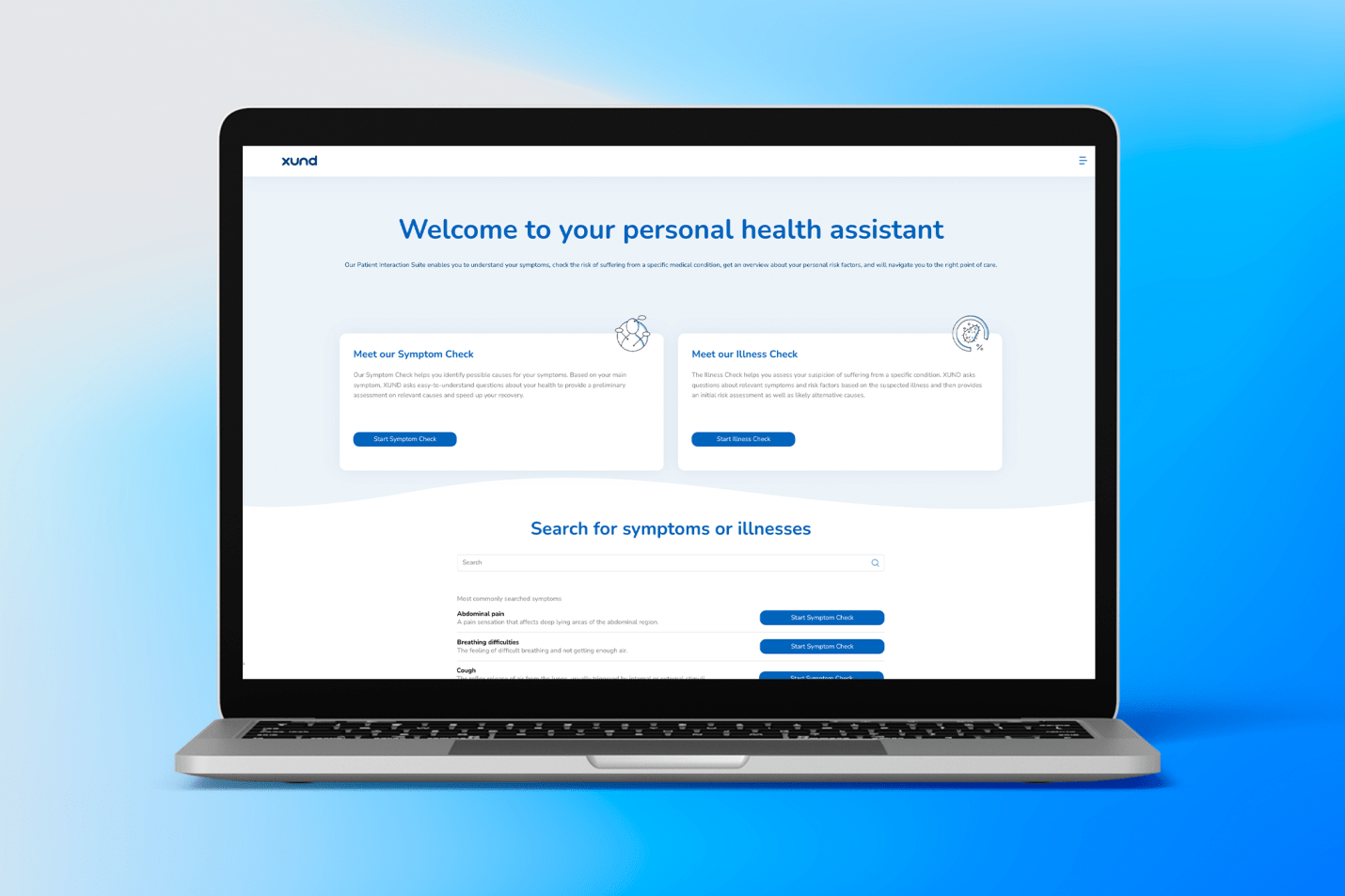 Outcome
XUND's cutting-edge technology harnesses the power of artificial intelligence and extracts valuable insights from an extensive database of medical articles. By leveraging this wealth of knowledge, users can make well-informed healthcare decisions grounded in data-driven information that has been reviewed by medical professionals. The data is presented to the users in an easily digestible format which includes quick tips and next-step recommendations.
XUND helps end users to:
Better understand their symptoms, and make more informed decisions
Make a risk assessment of potential medical conditions, including warning signs if the patient has severe symptoms that may require immediate medical attention
Receive fast and accurate medical feedback
Get an overview of personal risk factors
Get to the right point of care quickly, efficiently, and without any unnecessary expenses
XUND helps its partners with:
Digitization and extended coverage of the patient journey
Usage Analytics and Data Insights to better understand their users
Customer acquisition and building long-term customer relations
Effortlessly incorporating XUND's AI-powered health solutions with seamless integration from the backend to UI
Avoiding the need for self-certification by leveraging XUND's class IIa certified Medical API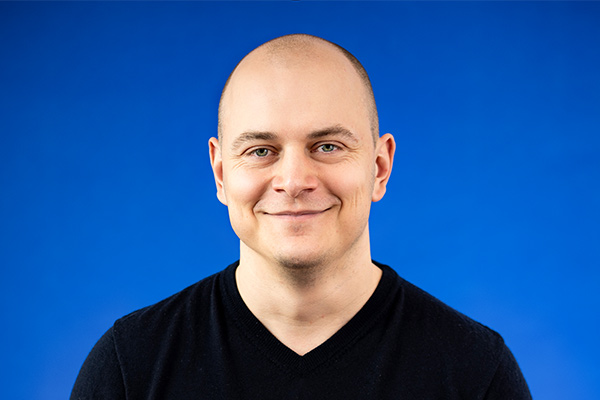 "In order to achieve a more realistic understanding of patients, and improve health outcomes, it is crucial for industries to work together and share insights throughout the patient journey. XUND's technology serves as the key to connecting the dots within healthcare, enabling industry-level change and fostering a more interconnected healthcare system."
Lukas Seper
Co-Founder & Strategic Partnerships at XUND
Why companies choose to partner with XUND
XUND has developed a digital health solution that facilitates the integration of AI-powered technology into the existing patient journey, accelerating the digitalization of healthcare. Starting with just a basic version of its Symptom Check, XUND's offerings have now evolved into a comprehensive, data-driven health platform that helps enhance disease prevention, management, and treatment.
By partnering with XUND, healthcare service providers can develop, or improve, their digital healthcare ecosystem and deliver added value to their customers. All the while bringing cost reductions, greater customer satisfaction, and alleviating strain on the healthcare system.