Semmelweis University
After an exploratory research phase in 2022, the Department of Emergency Medicine at Semmelweis University and XUND have decided to deepen their collaboration and begin a research partnership starting as of October 2023. The collaboration is aimed at exploring the potential of XUND's medical assistant and providing evidence that it can improve the preliminary risk and health assessment, streamline resource allocation, and optimize patient journeys in the emergency department.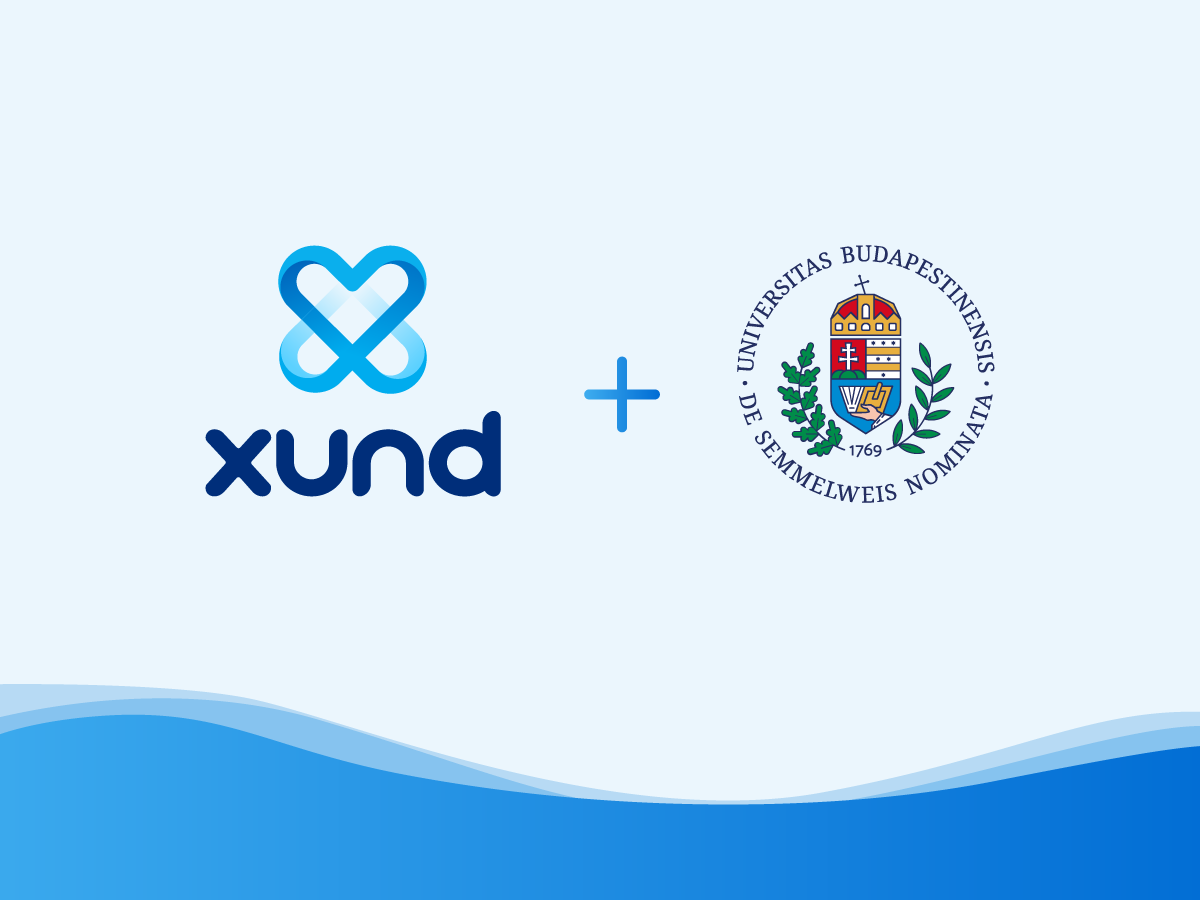 About Semmelweis University
Founded in 1769, Semmelweis University has an over 250-year-long tradition of academic excellence and commitment to the education of physicians. Semmelweis University is a leading institution of higher education in Hungary and the Central European region within the area of medicine and health sciences. The university has around 16.000 students, a third of whom come from abroad, from 110 different countries. Its programs are offered in three languages (Hungarian, English, and German). 
With nearly 40 departments distributed among 4 main clinical centers, Semmelweis University is one of the largest healthcare institutions in Hungary. Its main commitment is based on the integrity of education, research, and healing, which makes it an internationally renowned center of knowledge. Traditional medicine along with pharmaceutical research are supported and complemented by innovative disciplines, like artificial intelligence, translational biotechnology, big data, and regenerative medicine, using cutting-edge technology. 
Project overview
The collaboration between the Department of Emergency Medicine at Semmelweis University and XUND pioneers the use of AI-powered technology to create a digital front door at an emergency department to both streamline patient intake and the subsequent patient journey. By utilizing XUND's solution, both partners are striving to reduce the burden on the healthcare system and shorten waiting times.
The research hypothesis suggests that by combining medical history from patient records with health data supplied directly by patients, machine-learning predictive models can be developed for use by both patients and healthcare professionals to enhance the quality of patient care.
The project is designed to demonstrate that decision-support tools can indeed significantly benefit both emergency care providers and patients by enabling a more thorough collection of patient histories and symptom assessments, all without the requirement for additional human resources.
XUND helps to leverage data and employ a more data-driven approach to patient coordination throughout healthcare networks. This optimization leads to more effective allocation of limited resources, ultimately enhancing both the patient experience and healthcare worker satisfaction.
Outcome
The project explores whether predictive models enhanced with machine learning and enriched with structured anamnestic data directly collected from patients can enhance healthcare quality. The results of the collaboration will form the baseline for numerous joint publications between Semmelweis University and XUND.
The specific objectives of this research project include:
Improving medical outcomes

by creating a digital front door that automatically collects and analyzes structured data from the patient at the entry point without any human in the loop
Reducing the burden on doctors and nurses by enabling a more efficient and data-driven flow of patients
Developing medical decision support models based on data collected directly from the patient to predict the need for specific medical resources along the patient journey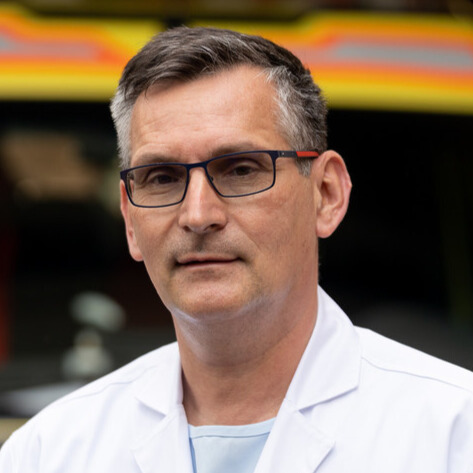 "Identifying these patients [who come to the ED with non-severe, non-acute health problems] as early as possible and immediately referring them to the appropriate level of care would be desirable. That is why tools supporting patients with rapid and accurate assessment but without the need for additional human resources are crucial."
Dr. Csaba Varga
Senior Lecturer and Director of the Department of Emergency Medicine at Semmelweis University
Why Semmelweis University decided to partner up with XUND
Utilizing XUND's technology, the Department of Emergency Medicine at Semmelweis University is able to provide their patients with a digital front door and outline an individual's anticipated patient journey with the help of proprietary machine learning models. Thus, the use of XUND's health assistant in the ED is expected to help reduce the burden on the healthcare system and minimize patient wait times.
Several key factors highlight why XUND is the ideal partner for this project. Firstly, XUND already has extensive experience in a prior research project in this domain. Secondly, XUND is a class IIa medical device that fulfills all regulatory requirements according to Medical Device Regulation (MDR) 2017/745. Furthermore, the company is committed to ensuring the secure handling of sensitive data in accordance with the highest industry standards.
Last but not least, XUND's certified Patient Interaction Suite can be utilized to seamlessly, quickly, and reliably integrate symptom analysis and patient navigation features into a healthcare provider's own application or website.