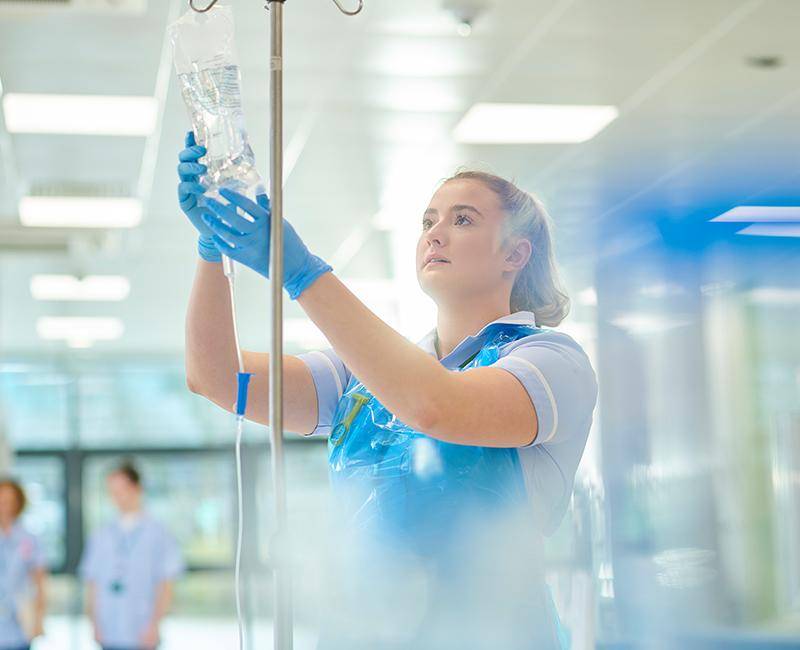 Providers
Digitize the patient journey with XUND to increase the quality and efficiency of your patient care.
"Technology should be accompanied by people and processes in order to achieve the best outcomes, and we should celebrate these health technologies the same as we do scientific breakthroughs like vaccines."
Dr. Anton Decker, President of Mayo Clinic International
Digitizing healthcare holds many benefits for healthcare providers.
The technology behind XUND is an operating system for digitizing the patient journey and enables you as a healthcare provider to increase the quality and efficiency of your patient care. In doing so, we take a large part of primary care off your hands so that you have more time for your patients.
Focusing on the right patients
Should I go to the hospital or call my local GP? Often it's better to turn to a specialist right away instead of visiting a hospital. XUND can help redirect visits from the ER to the right point of care and thus save valuable capacities.
Better channeling of patient flows
People often turn to emergency rooms as the first point of contact in the healthcare systems, simply because they're unsure where to go. Yet there's often a better solution and XUND helps them find the right direction.
Reduced pressure on medical staff
By channeling patients more efficiently, healthcare staff can be relieved of a lot of unnecessary stress. This not only improves the well-being of the employees but also has a significant positive impact on the quality of care.
Enriched patient documentation
Improving the patient documentation, especially enriching it with patient-reported data, can save a life and open up entirely new possibilities for decision support and advanced capacity planning.
Increased patient satisfaction
Setting yourself apart from other medical institutions isn't always easy. Offering a meaningful add-on that can help manage the health of patients can create a USP that puts you ahead of your competitors.
You want to know more? We have collected some of the most frequently asked questions for you.