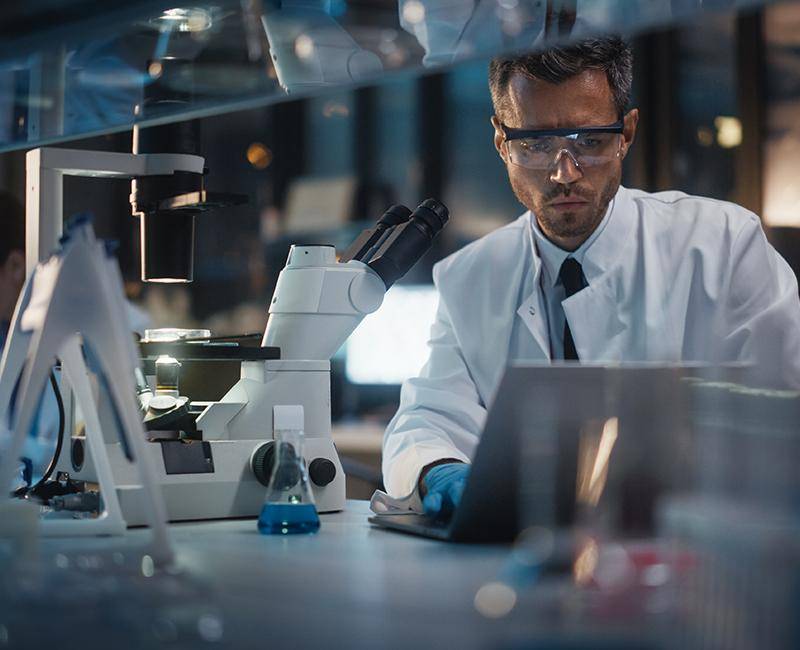 Pharma
Digitize the patient journey with XUND to support your patient groups in early diagnosis and treatment.
"If we are to be at the forefront of breakthrough medicines and diagnostics for patients, we have to be willing to take risks."
Severin Schwan, CEO of Roche
Digitizing healthcare holds many benefits for pharmaceutical companies.
Our technology is the operating system for digitizing the patient journey and enables you as a healthcare provider to support your patient groups in early detection and monitoring.
Enriched patient documentation
Improving the patient documentation, especially enriching it with patient-reported data, can save a life and open up entirely new possibilities for decision support and medical research.
Support for medical professionals
By creating new digital offerings that support medical professionals you can strengthen your positioning, ensure your brand stays top of mind, and subtly promote your products as the solution.
Increased customer loyalty
Providing outstanding client-centric offerings and improving the overall brand experience will ensure that your patients not only love your services but also recommend you and keep coming back.
Addressing new target groups
Going digital means you can unlock new target groups and revenue streams. An opportunity you might have missed in the past and should definitely take advantage of in the future.
Improved brand positioning
By embracing the digitalization of healthcare and implementing cutting-edge technology, you are improving the positioning of your company towards stake- and shareholders, as well as the overall brand experience.
You want to know more? We have collected some of the most frequently asked questions for you.